COACHING
Partnering with you to create positive change in each area of your life, whether it is your career, relationships, or family. No matter if you are a chief executive officer, mid-level manager, or at the beginning of your career, coaching can help you achieve a higher level of success and performance. If you are struggling to recover from personal challenges, such as relationship or family issues, coaching can change your outlook and lead you back to happiness.
LEADERSHIP CLASSES
Providing classes on Values Based Leadership to develop the next generation of leaders. Values Based Leadership is living, working, and leading in alignment with your core values and life purpose, in order to create a positive difference in the lives of others.
SPEAKING ENGAGEMENTS
Your source for a keynote speaker, workshop leader, or a leadership instructor to present Values Based Leadership and other leadership topics, in order for attendees to be able to positively impact the lives of others. Provides positive and relevant leadership presentations for your next convention, conference, meeting, or leadership retreat.
Moore Life Leadership, LLC
moorelifeleadership.com
scott@moorelifelead.com
804-314-6313
Moore Life Leadership, LLC is an associate member of the National Business Aviation Association (NBAA).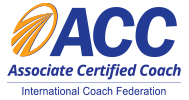 Want to receive our newsletter?